The 1st Death Valley Natural History Conference was held November 15-17, 2013
CLICK HERE to View Event Photos

Thirty Death Valley researchers gave presentations in their areas of expertise to an audience of over 150 participants. Presenters' papers and posters were published in the conference proceedings.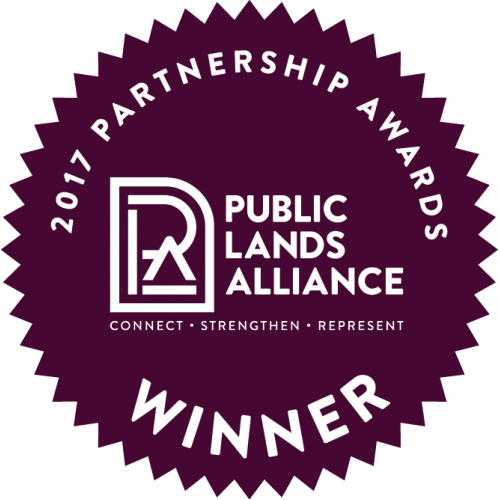 The 1st Death Valley Natural History Conference Proceedings won

Publication of the Year with the Public Lands Alliance! View PLA Award Submission here.

The results were announced at the Public Lands Alliance Convention on Februa
ry 15th, 2017. DVNHA's Executive Director, David Blacker, was there in Arlington, Virginia to accept the award.
To all who helped make this conference and publication a great success. This is very important work in discovering Death Valley's untold secrets and sharing them with others! Thank you.

The date for our next Science Conference is still undecided. Look for a call for papers announcement and to receive other updates be sure to add your email address to our monthly e-newsletter.